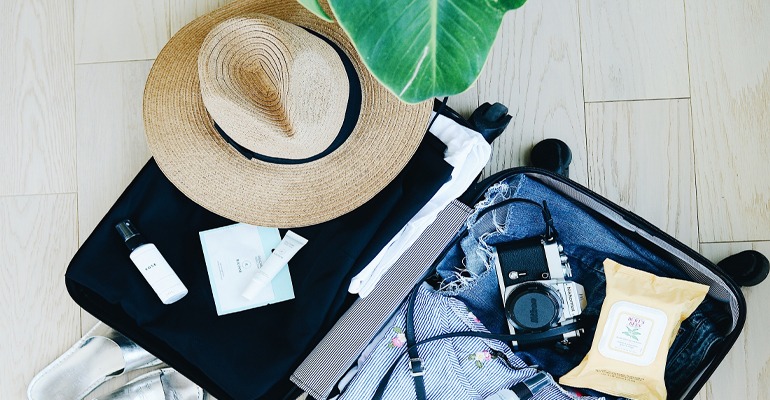 Travel Tips
BE FLEXIBLE

We always plan for delays and try not to get upset when things inevitably go wrong. Patience is extremely important when traveling!

MAKE A LIST

About a week or so before each trip, I make a mental list of items I do not want to forget — which I WILL forget if I don't write them down. I have learned that when I think of something, I need to write it down.

LEARN COMMON PHRASES OF THE LOCAL LANGUAGE

A simple "Please," "Thank you," and "I'm sorry" in the local language goes a long way. I also like to learn the word for beer, but that is just me. P.S. Kremenik also has a Caffé bar :)

DON'T FORGET AN EXTRA CAMERA BATTERY (OR TWO)

Have you ever gotten to that epic sunset photo spot and realized your camera battery is dead and you do not have a back up? I try to bring at least three camera batteries on all of our trips so that we don't miss out on that perfect shot.

ALWAYS BRING A SARONG

Sarongs can be used as a wrap when you are cold, a towel, a curtain, or a piece of clothing that can be worn dozens of different ways. Solid colours are great, but if you want something that stands out, I love this sarong.

ALWAYS BUY TRAVEL INSURANCE

A medical emergency can wipe out your savings — or even worse. We use and trust World Nomads for travel insurance.
A safe sea and a happy journey wishes you Kremenik!
Key words: Travel, tips, list, Kremenik, boat, ship, tours, attractions, cruise, sailing, cruising, destinations, fun, holiday, vacation, tickets, Kvarner, Klenovica, Croatia, excursions, Primorje-Gorski Kotar County